I will be appearing in VancouFur 2014's Dealer Room with some exclusive prints, room signs, as well as offering traditional art sketches and collar tags for sale. Prices and samples will be available at the table. I will also be taking digital orders to be done after the con. Digital orders are great for future convention adventures while the traditional art offers a great at the con souvenir.
Space for VancouFur digital pre-con pick ups is now full.
Visit www.bluekoinu.com for full details and disclaimer.
Open for limited hours! Offering ConBadges, Icons, and other art goodies.
If you have any questions please email me at: bluekoinu[at]me[dot]com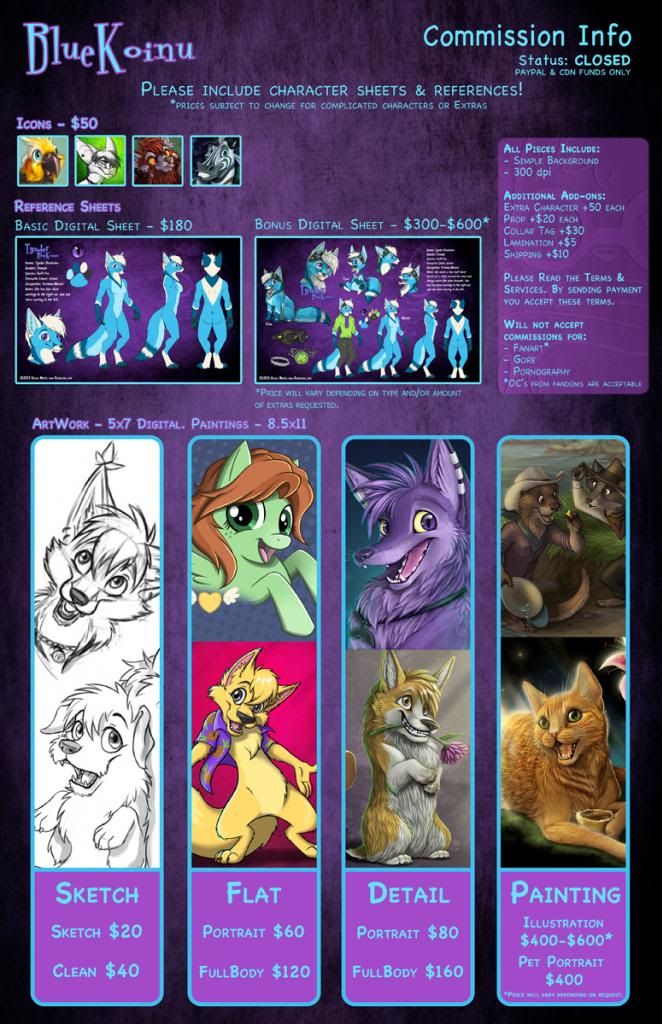 Commissions Are
OPEN
!
Follow the links below for more details:
Commission Info
Disclaimer
F.A.Q.
PRINT SHOP!
Prints are now available for selected designs! You can get a paper copy mailed right to you or for half the cost purchase a digital copy.
Featured
Attending Conventions!
- VancouFur - Attendee and Dealers Room
- FanExpo - Attendee
- BronyCan - Attendee